I love that more teachers are being shown genuine appreciation! 😍😍😍
Tonya Andrew's dear 16-year-old cat Blondie pa.ssed away right in her arms as she was rushing him to the vet. The Joshua High School teacher was b.ro.ken.
Andrew said: I cried pretty much every period that next day at school.
Fortunately, her student really cared for her and planned a surprise to lift her spirit. They marched in her class with flowers, cupcakes, and… two little kittens.
Andrews said: I was smiling so big by then because I could feel the love of the class, But then, Rachel walked in holding two precious kittens.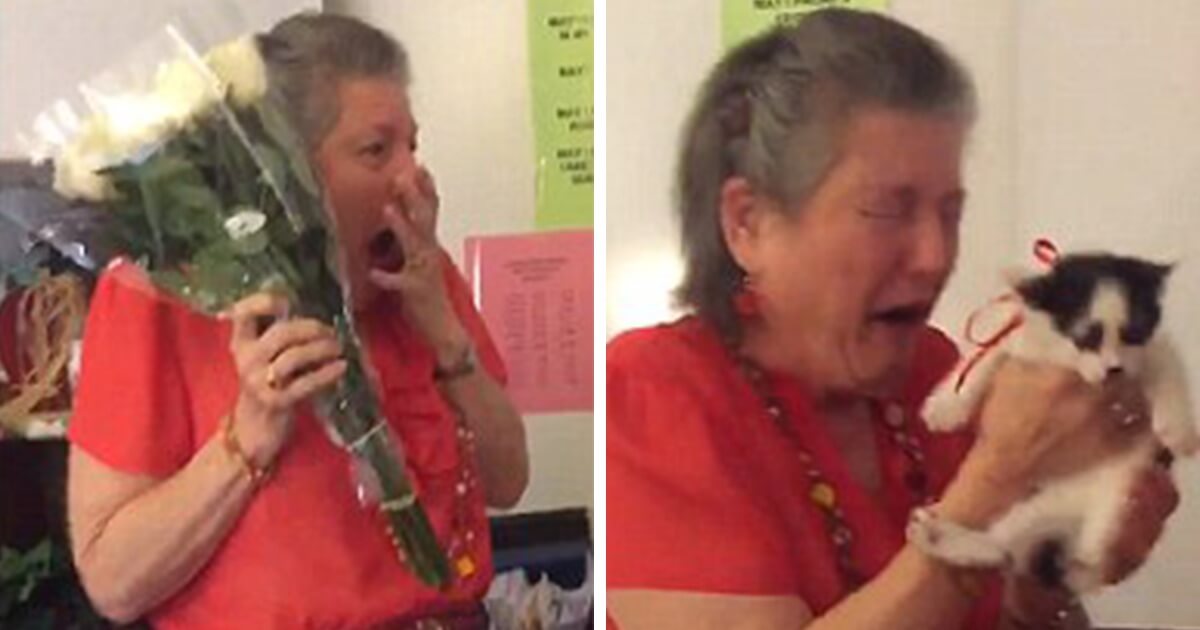 At first, Andrews thought that the kittens were brought just to play with. Then she held them out to me and said they were mine…my heart can now experience happiness again.
Tonya what a precious surprise you received today. The expression on your face says it all. Blondie wanted you to be happy and she was there with you when you received the kittens and thank you for your students who so much love you and wanted you just to be happy. Thank you for sharing. Have a wonderful life with the new family members. God bless you. ❤❤❤
I hope she wanted them..it can be tricky giving a new pet as a gift unless you know 100% that tthey want one..
Aww that's lovely that nice to see nice people in this world instead of bad for a change!
SHARE this Precious story with your friends and family!